Cecilia Peck, Director/Producer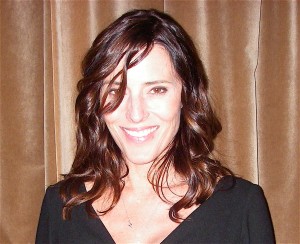 Cecilia Peck most recently directed and produced, with Barbara Kopple, the feature-length documentary "Shut Up & Sing", which chronicles the political backlash against and artistic triumph of the Dixie Chicks following their criticism of President Bush just prior to the invasion of Iraq. The film, shortlisted for the 2007 Academy Awards, was awarded Best Documentary by the Boston Society of Film Critics and the San Diego Film Critics. It won Best Documentary at the Sydney, Aspen, and Woodstock Film Festivals, and Jury Prize at the Toronto and the Chicago Film Festivals. It received the Courage in Film Award from the Women Film Critics Circle, the Wyatt Award from the Southeastern Film Critics Circle, and was nominated for a Broadcast Critics Award and a National Film Critics Award.
Cecilia produced and directed Justice For All, an examination of the capital punishment system, which was awarded the Silver Gavel Award. She produced A Conversation with Gregory Peck, an intimate portrait of her legendary father, which a Special Selection in the 2000 Cannes Film Festival, as well as a special presentation for TCM and PBS American Masters. She also produced Once Upon A Time in the Hamptons, a four hour documentary series for ABC primetime. She was Associate Producer on Defending Our Daughters, a non-fiction film about women's human rights for Lifetime Television, which was honored with the Voices of Courage Award by the Women's Refugee Committee.
As an actress, she was nominated for a Golden Globe Award for her performance in "The Portrait". She portrayed a Palestinian school teacher in love with an Israeli soldier in "Torn Apart." She also studied dance with Martha Graham and performed in "American Document," the last ballet choreographed by Miss Graham. She has been contributing editor at Premiere Magazine, French edition, and Moving Pictures Magazine, and has served on the jury at the Aspen Shortsfest and Cognac Film Festival. A graduate of Princeton University, she lives with her husband and two children in Los Angeles.
To view Cecilia's Blog please click here
Inbal B. Lessner, Producer/Editor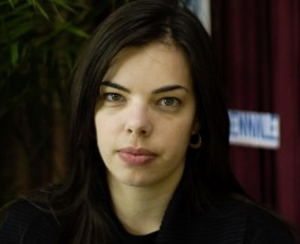 Born in Israel, Inbal discovered her passion for filmmaking in the "Alon" high school cinema program, where she edited a short comedy that won first prize in a national student film competition. She went on to produce training films for the Engineering Corps. In 1998, Inbal moved to New York to study film at NYU Tisch School of the Arts. She was the first international student to receive the prestigious W.T.C. Johnson $80,000 Fellowship.
Upon graduating with honors in 2001, Inbal moved to Los Angeles, where in addition to editing documentaries and numerous television shows for major broadcast and cable networks, she directed a TV docudrama, was a second-unit producer on the HBO/ARTE documentary "Watermarks" and was an editing consultant on the Emmy-winner "Be Good, Smile Pretty". In 2004, she cut Seth Grossman's "Shock Act", which won Best Narrative Short Award at the Tribeca and the Chicago Int'l film festivals. Her collaboration with Mr. Grossman continued on his debut feature "The Elephant King", starring Ellen Burstyn. Last year Inbal completed editing and co-producing "I Have Never Forgotten You", about Nazi hunter Simon Wiesenthal, narrated by Nicole Kidman. The critics noted the film was "intelligently assembled" (Screen Daily) and "expertly put together" (Variety).
Inbal lives in Los Angeles with her husband, concert pianist and composer Daniel Lessner.
Motty Reif, Producer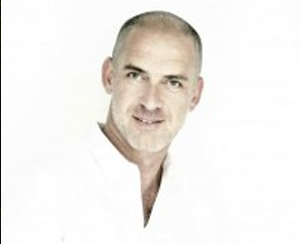 Motty Reif is one of the leading producers in Israel. Motty began his over 20 year career in fashion productions, and for many years created produced and directed hundreds of fashion and lifestyle events and television productions in Israel and abroad. Through his companies Meymad-Motty Reif, and Abot Reif Hameiri, he produced many of the leading TV game shows, TV series, reality shows, and late night shows, including the Israeli versions of Survivor, Beauty and the Geek, and the Bachelor. Motty was also the owner of the largest modeling and talent agency LOOK, responsible for discovering many Israeli talents in fashion, film, stage, and music. He produced the documentary "Life After Tomorrow" directed by Gil Cates, and most recently has produced Gindi Tel Aviv Fashion Week. Reif is an active member of Israel Friends of Beit Hatfuzot which seeks to advance and make accessible educational and cultural activities to all young audiences.
Motty met Linor when she was 16 years old, and they began a friendship and professional partnership that carried her through the difficult months following her rape, and has ultmately has led to the fulfillment of this project.
Elisa Bonora, Co-Producer, Editor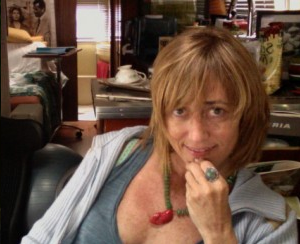 Elisa was born in Milan, Italy and graduated from Albedo Cinematografica. In the US she began her career in advertising with editor/director Larry Bridges and Joe Pytka. She collaborated with a wide range of directors, including Tony Kaye, Marcus Nispel, David Cornell, Anthony Hoffman, and then Oliver Stone on the feature documentary "Comandante." In 2008, Elisa opened Airstream Films, editing and producing from her restored 1968 Airstream trailer in her backyard at the edge of Topanga National Park. Here Elisa edited and co-produced the feature length documentary "No Subtitles Necessary: Laszlo and Vilmos," directed by James Chressanthis, which premiered at the 2008 Cannes Film Festival and was nominated for an Emmy Award. In 2012, she was the Additional Editor on Gabriela Cowperthwaite's documentary "Blackfish," which was shortlisted for the Oscars and received an ACE Eddie nomination. Elisa cut "Rising From Ashes", directed by TC Johnstone and executive produced by Forest Whitaker. Recently, Elisa worked on James Keach's award winning "Glen Campbell…I'll Be Me." In 2016 Elisa edited "Augie" and "The Turning Point" by James Keach, and in 2018 she edited "The Ghost Fleet" by Shannon Service and Jeff Waldron. She also edited "David Crosby: Remember My Name" by AJ Eaton. In 2019 Elisa completed editing "Quiet Explosions," by Emmy award winning director Jerry Sher.
Lati Grobman and Christa Campbell – Executive Producers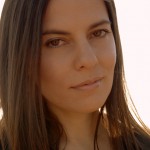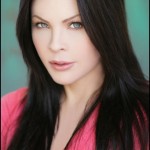 Since teaming up in 2011, Hollywood veterans Christa Campbell and Lati Grobman have proven to be an aggressive force in the filmmaking community. In a span of just 18 months, Campbell-Grobman Films has already produced seven films for multiple companies across town, including such high profile projects as Texas Chainsaw 3D and Ariel Vromen's The Iceman. Driven by their passion for film, Christa and Lati enjoy working within a wide spectrum of genres, ranging from horror to romantic comedy, action, and even documentary. Utilizing their combined experiences both behind and in front of the camera, this team ultimately aspires to create movies that can change the world for the better.
Regina Scully – Producer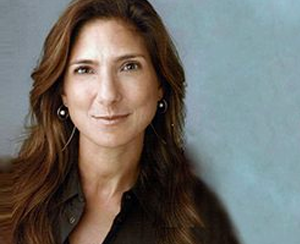 A 30-year veteran in the fields of Journalism, Public Relations, Brand Marketing and Filmmaking, Regina Scully is the Founder and CEO of Artemis Rising Foundation, a philanthropic organization dedicated to developing and promoting media, education and healing projects that transform our culture. Ms. Scully is an Academy award nominated executive producer, most recently for the 2013 powerful documentary "The Invisible War." Ms. Scully also executive produced "MissRepresentation", a compelling documentary exposing the gender bias that still exists in our country based on the limited portrayals of women and young girls in our Media, Politics and Entertainment. Ms. Scully is a co-founder of www.MissRepresentation.org. Ms. Scully is on the following Boards: Georgetown University Board of Regents; Stanford University Board of Philanthropy and Civil Society, CA; Project ALS, NYC; Harvard Women's Leadership Board; VDay Board; MissRepresentation.org; and the Women's Media Center, NYC.
Geralyn Dreyfous – Executive Producer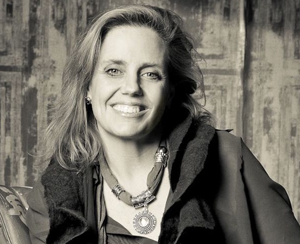 Geralyn Dreyfous is the Founder/ Board Chair of the Utah Film Center and the co-founder of Impact Partners Film Fund, which has been involved in the financing of over 30 films, including: The Cove, which won the 2010 Academy Award for Best Documentary Feature; The Garden, which was nominated for the 2009 Academy Award for Best Documentary Feature; Freeheld, which won the 2008 Academy Award for Best Documentary Short Film; The Ghosts of Abu Ghraib, which won the 2007 Emmy Award for Best Documentary Special; and Hell and Back Again, which was nominated for the 2012 Academy Award for Documentary Feature. Geralyn's executive producing and producing credits include the Academy Award winning Born Into Brothels; Emmy nominated The Day My God Died; and multiple film festivals winners such as Kick Like a Girl, In A Dream, Dhamma Brothers, Project Kashmir, Miss Representation, Connected and The Invisible War, Anita, The Crash Reel, and The Square.
Irving Bauman – Executive Producer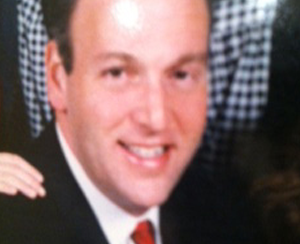 Irving Bauman is a native Angeleno, a first generation son of Holocaust survivors who has always maintained a keen interest in the process and product of filmmaking. He was raised as an Orthodox Jew and enjoys family–his wife of forty years along with four beautiful children and twelve grandchildren. A philanthropist and community activist as well as a successful business executive he has recently taken on the challenge of filmmaking in the role of executive producer for a number of projects.
Orna Raiz – Executive Producer
Orna Raiz-Raviv is a former journalist, who produced the documentary "Sperm Bank Children", which aired on Israel's channel 2 in 2008. She is presently, filming and directing a documentary film about six orphans in a youth village in Rwanda, identical to the youth villages in Israel which were established in the 1950's to deal with Holocaust orphans.
Howard Rosenman – Executive Producer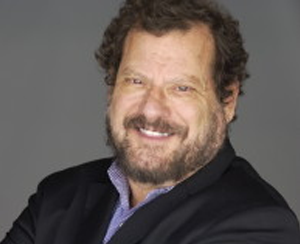 Howard Rosenman began his career working on Broadway for Katherine Hepburn and Sir Michael Benthall. Mr. Rosenman founded RSO Films with Robert Stigwood, where they made many MOWs for television. Executive producer credits include "Common Threads: Tales From The Quilt", which won an Academy Award for Best Documentary and a George Foster Peabody Award for Outstanding Journalism. He also Executive Produced "The Celluloid Closet", which was nominated for an Academy Award for Best Documentary and won Mr. Rosenman his second George Foster Peabody Award for Outstanding Journalism. His third documentary was "Paragraph 175", about gays in the Holocaust.